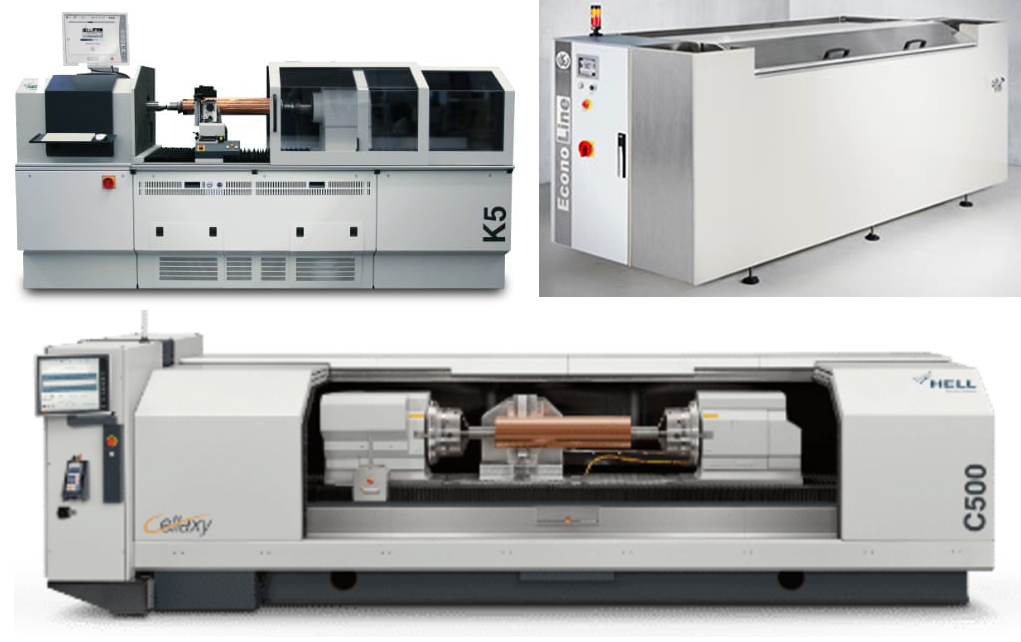 Machinery
Digiflex has proudly represented the machinery products from HELL Gravure Systems and Kaspar Walter. The products include a wide range of mechanical engravers and direct laser engravers from HELL Gravure Systems and also a wide range of plating line from Kaspar Walter.
Gravure Mechanical Engraving Machine: K2,

K5, K5 Smart, K5 Smart XL, K500 G3, etc.

Gravure Laser Engraving Machine:

Cellaxy C500

Flexo Laser Engraving Machine:

PremiumSetter
Galvanic Equipment: Slim Line, Econo Line CuMax GII, etc.
more detail>>
Measuring Instruments, Consumables, and Spare Parts
Digiflex has all the consumable products you need for your prepress production. This includes the Kaspar Walter's chemicals for the plating lines, grinding stones, Technodiamant's stylus, and much more. Moreover, we can also help our clients with the spare parts as requested.
Measuring Instruments: DiaMet, DuroMet, R-Met, HelioMet, VideoMet, etc.
Consumables: HelioPreCopper Concentrate, HelioCopper Rapid Concentrate, HelioCuMax GII Dosing Solution, HelioChrome Rapid Catalyst, HelioChrome Wetting Agent FF, etc.
Engraving Stylus: HELL and OHIO Engraving stylus
PolishMaster and CFM Cutter